NUJ Extra update on Covid-19 response
The union's hardship fund's trustees thanks all those who have donated in response to the Covid-19 crisis – £30,000 has been raised but more is needed.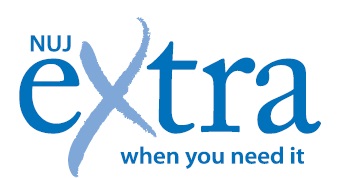 NUJ Extra wishes to put on record its gratitude to the branches, chapels and many individuals who have donated to the charity to help in our response to Covid-19. We have received close to £30,000 in additional support. There truly is power in a union.
It will come as no surprise to hear that we have already begun paying out to members most drastically affected – mainly freelances who lost contracts immediately.
At present we have agreed to fund affected members for two months. We will review that when we see the details of the level of government support being made available, but we stand ready to continue to support people if the state money is not forthcoming or is inadequate. The feedback so far from those we have helped is that this is a welcomed and sensible approach.
We have received many more requests for application forms from both freelances and former staff members and will deal with them promptly when they come in.
The trustees are acutely aware that many freelances who rely for their income on speculative pitches may now be facing a significant drop in available commissions, even though no contracts were cancelled. Please apply, and please simply provide examples of work volumes prior to Covid-19 compared with post lockdown. NUJ Extra is here to help you too.
If you have children or other caring responsibilities and these are preventing you from working, or working at full capacity, please apply for our support. And if illness impacts on your ability to earn a living or increases your costs, please get in touch too. If in doubt, please contact our administrator to find out more. Depending on personal circumstances, NUJ Extra may be able to help you too.
If you have been lucky enough to be unaffected by Covid-19 or its associated economic shocks and you have some spare cash, please do consider donating to NUJ extra using our web donation page.