NUJ Extra Covid-19 update, May, 2020
NUJ Extra will help if you are unable to make a living from journalism during the Covid-19 crisis.
Chris Wheal, chair of the NUJ Extra trustees: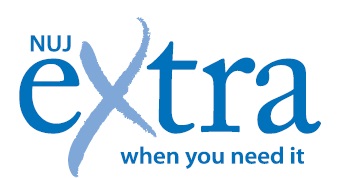 We are aware that a number of members may not have yet applied for assistance and we want to urge you to do so. Here's a reminder of what you need to know.
This may be because you, or a family member, are or have been, ill with the virus. It may be because contracts have been cancelled or just because there are now fewer outlets to whom you to pitch your work, or fewer shifts on offer. It may even be because the work on offer is lower paid. You may be unable to work, or can only do reduced hours, because you now have caring responsibilities, such as home-schooling children. There may be other reasons.
You don't need to have lost your entire income but you may be severely affected by your reduced ability to earn a living.
All you need to do is explain your circumstances and provide some examples of the kind of levels of work/income you used to get compared with now. We don't need to see chapter and verse. We cannot replace your entire lost income, but we can make a contribution.
The main criteria for receiving grants are:
You must have been a member paying subs at the full rate for your sector for at least one year. You may have been on reduced rate subs later or recently.
You need to show some evidence of how Covid-19 has affected you.
You need to have applied for any benefits available and for any financial help on offer – the various support packages, mortgage holidays and benefits. We do know there are some members who fall outside all these schemes and will have received nothing – please just explain that to us.
You will need to complete an application form and send the explanation to [email protected] . By all means check first what you need to send and ask any questions. There may be follow-up queries for clarity. We may put your branch welfare officer in touch with you (or you can contact them yourself).
Our experience of handling many applications now means in most cases we can make decisions fairly fast. Applications go to a small panel of trustees, consisting of me, Chris Wheal; the vice-chair, Francis Sedgemore and Michelle Stanistreet, NUJ general secretary, who is an NEC-elected trustee. That panel has authority to assess the applications and award grants. In unusual circumstances a telephone conference call is held with all available trustees.
In general, we have made payments covering April and May. We intend to review the situation at the end of May to see what financial support has arrived from the government. However, we stand ready to continue supporting members into June and beyond, if needed.
What you can expect
We do not have a fixed sum or a financial cap for an individual. It will depend on circumstances. Usually we pay more to those with dependants. If there are other special needs, we will consider those too. But, to be clear, we are unable to pay thousands of pounds per month to most individuals.
We will pay you your grant via electronic banking usually on the same day the decision is made (providing the administrator and one of the trustees can access the online banking platform).
We will ask for any feedback you have on the process you have experienced and will ask if you would be willing to provide feedback again after this is over so we can learn lessons and be better prepared for any future disasters.
A plea for patience
Please note the administrator does not normally work Fridays and works for the charity part-time on the other days. Our trustees are all volunteers. By all means send a chase-up email to check on progress if you have not had a reply, but do please bear with us.
Good luck and stay safe.