IFJ launches global platform for quality journalism
Fears are growing that global press freedom is under its most serious threat yet because of the impact of the coronavirus crisis.
Journalists' unions are stressing that it is vital to target their efforts towards a global response to the pandemic and to co-ordinate recovery plans for the media to build a strong industry coming out of the crisis. The call comes as the International Federation of Journalists (IFJ) has set out a global action plan.
Anthony Bellanger, general secretary of the IFJ, said:
"The world situation at the moment is very worrying for the media and we need an economic system to support the media and journalists."
The media has been hit hard by the sharp contraction in advertising because of the widespread business and trade shutdown caused by the lockdowns in the health crisis.
Two thirds of all journalists have suffered pay cuts, lost work and tougher conditions at work, according to a survey of journalists from across the world conducted by the IFJ.
The survey, which had responses from 1300 journalists between 26-28 April, showed an even starker picture for freelances with nearly all of them losing work.
Anthony Bellanger said:
"This crisis is totally unique in our recent history and nobody has been able to anticipate it, and nobody knows how to get out of it. This is what is most worrying for the defence of freedoms in general."
Journalists are classed as key workers amid the crisis in the UK and are considered to provide an essential service in France. But while they are struggling in the face of widespread job losses, furloughing and newspaper closures, they are also experiencing challenges to their freedom to report on the crisis.
The IFJ survey found that one in four journalists has experienced growing problems in accessing information from government and other official sources. Some said that politicians were increasing attacks on journalists in the crisis and that there are greater restrictions on asking questions at press conferences.
Anthony Bellanger added:
"What I am most concerned about is that certain political powers are taking advantage of the situation to reduce journalists' freedom by not allowing them to report or take part in press conferences. The reason given is covid-19 but in many cases we do not believe this."
A male journalist in India told the survey:
"Press freedom has become increasingly restrictive. Journalists have been arrested for reporting stories highlighting the government's shortcomings."
In the UK, photographers report that their work in documenting the crisis in public places or showing the lack of personal protection equipment in supermarkets has triggered anger and accusations that they are risking spreading the virus or are creating fake news. This has been worsened by social media shaming of people who appear to be flouting the lockdown restrictions.
Half of the journalists in the IFJ survey complained of stress and anxiety at work and about work and some on the frontline of coronavirus coverage said they lacked protective equipment.
But amid the growing difficulties facing journalists there is also some optimism that the crisis may give journalism a time to shine and be recognised as playing an important role in society.
One Portuguese journalist told the IFJ survey that, despite the many problems:
"Yet there's also a sense that we are going through extraordinary times and journalists are responding, there's more motivation to report. Like with doctors and health staff, this is also a time for journalism."
Anthony Bellanger shares that hope:
"I know that the journalism community has a lot of resources and ideas, especially our trade unions and in particular the NUJ in UK and Ireland, which defend quality journalism. This is the basis of democracy."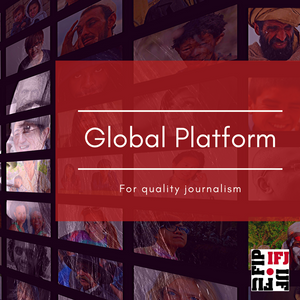 Last week, the IFJ launched its international recovery plan and published the Global Platform for Quality Journalism, following similar recent action from a number of national journalists' unions, including the NUJ. It is calling for all governments to look at levying a six per cent tax on Google, Apple, Facebook, Amazon and Microsoft which would create a $54 billion fund for journalism.
Anthony Bellanger said:
"Unions naturally work collectively, and the media industry recovery plan concerns several actors in our professions: journalists of course, but also employers and governments. The NUJ, the Americans and the Danes have also made excellent proposals - a recovery plan will only be possible with real political courage."
Over the past few weeks, some governments have announced support packages specifically for the media including France, Sweden, the Netherlands, Denmark, Austria and New Zealand.
The IFJ wants money from a tech giants' tax to be carefully targeted on those media organisations that need help such as public service media, private and independent media and news outlets not owned by multinational companies. It says that applicants for support must demonstrate the need for it.
For hard-hit freelances it wants priority support in the form of a social protection fund, a national minimum wage, exemption from income tax and access to bank loans at reduced rates.
It also wants media companies to be able to benefit from lower tax rates subject to certain provisions. These include prohibiting dismissals if the media company is making a profit; diversity and equality in the workplace; and companies in receipt of funds cannot for five years participate in mergers or acquisitions that would result in job losses or pay reductions.
In order to strengthen the media's finances coming out of the coronavirus crisis and beyond, the IFJ's plan calls for a national media advertising programme to promote issues of national importance.
Anthony Bellanger hopes that the journalists' unions actions in this crisis will not only strengthen the media but also the unions:
"The great challenge for trade unions today and in the future is how a trade union can adapt to times of crisis and how it can make itself indispensable. The strength of unions will always remain the collective and the strength is to defend workers, inform them about their rights and duties, and guide them on good ethical practices. No one else is in a position to do this today."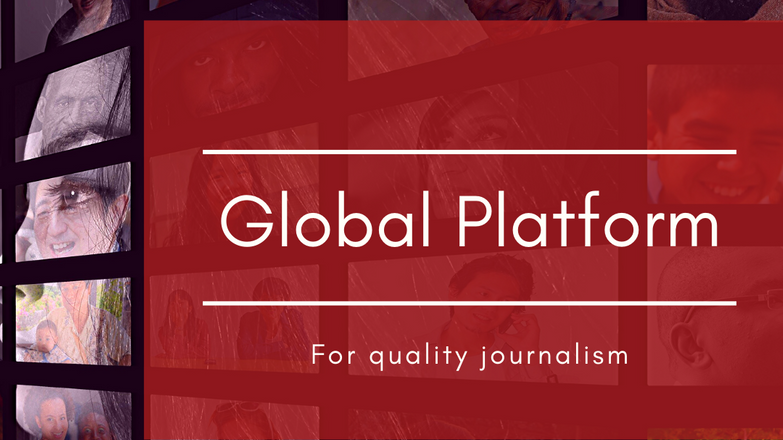 The IFJ has launched a series of global proposals in response to the coronavirus crisis.