50th anniversary of annual LGBTQ+ Pride traditions
A survey for Pride month has shown how the pandemic has profoundly affected LGBTQ+ communities with 42 per cent saying they would like support with their mental health.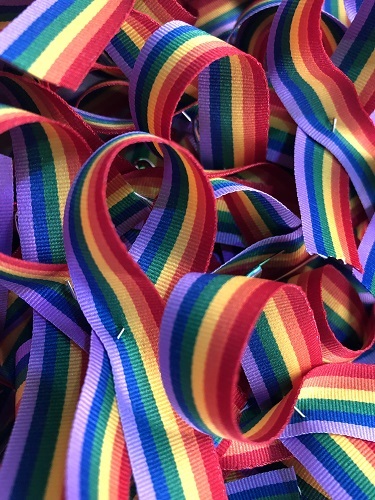 June 2020 marks the half-century anniversary of annual LGBTQ+ Pride traditions.
Pride Awareness Month is significant on the LGBTQ+ calendar, in honour of the 1969 Stonewall uprising in Manhattan.The commemorative month recognises the impact that LGBTQ+ communities have had on history locally, nationally and internationally.
While many events due to take place during this month have had to be postponed, it remains important that we continue to join together in solidarity to raise awareness of those communities marginalised in society at this time.
The LGBT Foundation has published its research on the impact of the coronavirus on LGBTQ+ communities in the UK and reports that whilst the pandemic has had an unprecedented impact on the daily lives of everyone, there is a disproportionate impact on individuals from marginalised or disadvantaged backgrounds who often experience poorer outcomes in terms of healthcare, which has been highlighted during this world health crisis.
The report Hidden Figures has uncovered some of the wide-ranging and profound effects the pandemic has had on the lives of LGBT people in areas such as mental health; isolation; substance misuse; eating disorders; living in unsafe environments; financial impact; homelessness; access to healthcare; and access to support. The report highlighted the following key findings:
42 per cent would like to access support for their mental health at this time.
8 per cent do not feel safe where they are currently staying.
18 per cent are concerned that this situation is going to lead to substance or alcohol misuse or trigger a relapse.
64 per cent said that they would rather receive support during this time from an LGBT specific organisation.
16 per cent had been unable to access healthcare for non-Covid related issues.
34 per cent of people have had a medical appointment cancelled.
23 per cent were unable to access medication or were worried that they might not be able to access medication.
Natasha Hirst, chair of the Equality Council said:
"The NUJ celebrates diversity and stands in solidarity with those who face disadvantage and marginalisation. It is vital that our LGBTQ+ members receive the right support at this time, employers must ensure they carry out risk assessments for those in 'at risk' groups and ensure that health and safety is given priority."
Adam Christie, NEC member said:
"In the past year, we have been reminded all too powerfully of the effects of oppression, be that individual or collective. Black Lives Matter together with #MeToo are compelling examples of what happens when we do not act respectfully towards one another.
"During LGBT+ Pride month we should seek to learn more about others, to find out that we have far more in common than we generally realise, to share our stories and promote diversity. Journalists can hinder this or help. My call to colleagues is to try to help, to cover what is happening to those around us with respect and dignity whoever we work for and wherever we work."